Guides
Posted by Force Motorcycles on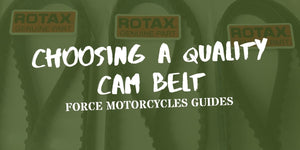 Looking for a new cam belt and considering non-Rotax options? Don't take the risk! Read this article for more info.
Posted by Force Motorcycles on
Our most popular video. Tutorial showing how to replace a cam belt/timing belt on Armstrong MT500s, Harley Davidson MT350s and Rotax models.
Posted by Force Motorcycles on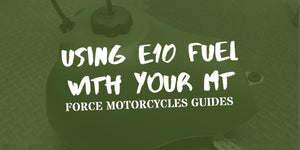 From September 2021 'E10' will become the new standard unleaded petrol in UK filling stations, and the changeover has sparked concerns that it could cause poor running or even damage on some bikes. In this post we go over some of the frequently asked questions regarding the fuel, and how it will affect your MT.
Posted by Force Motorcycles on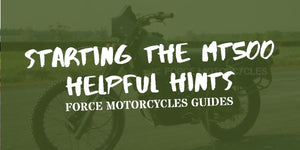 The MT500 has a reputation for being difficult to start, but this shouldn't be the case! Take a look at the starting instructions in this Force Motorcycles guide.